Croatia Libertine Village
Swinger Vacation
From
27 July
to
1 August
2021
Start time 14:00
Organized by
Margarita Pleasures
Guests List
Single Male, Single Female, Couple, Transexual, Couple F/F
Privacy

Closed

Anyone can see the event but members must be approved to join.

Guest list is visible
This is an Official Validation Event
This feature is only available to Couples & Single Females
All SpicyMatch Members who attend this Event will receive our Official Validation. Please request your Profile Validation to the staff at the door of this event, and make sure you give them your correct profile name.
Description
QUICK INFO: erotic vacation & party / 3 villas with pools / vacation in villa from Tuesday 27 July to Sunday 1 August / everyday party / visit to night club in Rovinj / big pool party with external couples on Friday and Saturday / possibility to pay for the vacation in three monthly payments
FULL 100% CANCELLATION REFUND UNTIL JUNE 30 IN CASE OF COVID TRAVEL RESTRICTIONS
COVID FREE EVENT: depending on the epidemic situation, participants might be required to undergo a fast covid test upon arrival (or present a negative test certificate not older than 72 hours). In case of positive tests, participants will have to leave and will have right to a 50% refund on the party cost (not on the rooms).
We are really in need of a good fun erotic vacation, are you? Come join us on this 6 days / 5 nights libertine village in three villas with pool in Istria, or come only for the pool parties on Friday 30 and Saturday 31 July!
There will be fun, erotic party programme every day, there will be 7 dedicated playrooms, 3 swimming pools, music, excitement and pleasure!
♥ You can choose to stay for the whole vacation (11 rooms available in 3 adjacent villas) or just join the Friday and Saturday parties.
♥ Pool Party on Friday and Saturday open to visitor couples, open bar with unlimited drinks, buffet, fantasy opening rituals, sexual games and inspiring toys.
♥ Sauna, pools and big outdoors area at your disposal.
♥ The libertine village is only for couples and single ladies up to 49 years old only (for couples we look at the average age), but two hot single men (previously selected by Margarita personally) will have the honor join the parties on Friday and Saturday and the duty to entertain the ladies requiring their attentions. ;)
♥ If you want to secure your place, book until May 31st and get an Early Bird Discount.
♥ Party dress codes:
Friday: FLUO PARTY: ladies neon fluo colors (swimwear, body paint, underwear, lights) and high heels, gentlemen neon fluo or colorful, beach style shirt + shorts.
Saturday: ladies white, golden or transparent dress and high heels, gentlemen white or light colors shirt and shorts.
♥ Events starting: external guests can arrive after lunch (from 15:00 on). Evening party starting at 21:00.
♥ What's included at the parties:
accommodation (optional);
dinner served at the table (optional);
rich food buffet;
unlimited drinks - open bar;
games;
freebies.
♥ Location: Near Pazin, Central Istria, only half an hour drive from Rovinj.
♥ Participation contribution per couple until May 31st 2021 (Early Bird discount, without accommodation)
whole weekend party: 98€;
Friday July 30th: 78€;
Saturday July 31st: 78€.
♥ Participation contribution per couple from June 1st 2021 (without accommodation)
whole weekend party: 140€;
Friday July 30th: 110€;
Saturday July 31st: 110€.
Single men pay the same weekend contribution as couples: 110€ (Early Bird) or 140€ (regular).
Single women pay a symbolic contribution of 5€ to confirm their participation. However, they must be registered and confirmed as everyone else.
♥ Vacation stay 6 days/5 nights, Tuesday - Sunday: in the three villas there are 11 private rooms available for the libertine village vacation, so hurry up with bookings!
Superior room with private bathroom: 690€ with parties included;
Standard room with shared bathroom (with a second room): 540€ with parties included;
Single Beds Room with shared bathroom: 390€ with parties included.
You can book the rooms now and pay all later in three parts: one third immediately, one third on May 15th and one third on June 15th!
Food and drinks are not included with the rooms. Possibility to use the villa kitchens and to agree and organise common lunches and dinners together and sharing the cost.
♥ Libertine Village vacation evening programme:
Tuesday July 27th: meet and greet evening with welcome dinner organized by your hosts Margarita and Luca, erotic mind games, tarot future telling, dancing.
Dress code: elegant summer dresses and attire.
Wednesday July 28th: visit to Rovinj, with dinner in the city centre, followed by party in the Anaconda swinger club (entrance ticket: 35€ per couple).
Dress code: sexy, provocative, exxagerated.
Thursday July 29th: tantra and sensations evening, erotic music and sexual arousal.
Dress code: lingerie, pareos, light mantles.
Friday July 30th: big pool party with external visitors (see above for details).
Saturday July 31st: big pool party with external visitors (see above for details).
Do you need info on nearby hotel accommodation and location? Contact us.
Cancellation policy: 100% until May 15, 50% until May 31, 25% until June 30, no refund from July 1st. 100% refund in case of cancellation due to covid travel restrictions until June 30 (the request for a negative PCR test at entry into Croatia is not considered a valid travel restriction).
The organiser reserves the right to reschedule or cancel the event upon providing a full refund in form of a voucher to be used at any Margarita Pleasures event.
Full info with location is disclosed only to our confirmed participants. If you would like to be informed about all our events, write us through the Spicymatch messaging system.
The venue are three Istrian villas in a large, green private area, with three swimming pools, many indoor spaces, saunas, private rooms and playrooms... all you need to really enjoy a relaxed and exciting libertine vacation!
Three villas, side by side
Three pool areas for playfullness, games and relax
Pleasant rooms
Numeous spacious common and play areas
Bedrooms are intended for private use only, they will not be common playrooms (unless their users want to invite everybody to their room, he he). Rooms with shared bathroom share it with another room only (two rooms per one shared barthroom). Every villa has kitchens and a pool. There is also a sauna available.
The Libertine Vacation is a six days / five nights erotic summer holiday we will enjoy in the discreet and hedonistic setting of three villas aligned close together in with a big green area all just gor us. Each villa has a pool, but most of the fun will be taking place by the last villa which has the pool in a very secluded position where no prying eyes can disturb us. The vacation comprised the accommodation and the evening fun about which your hosts Margarita and Luca will take care of. There's a kitchen in every villa, so cooking is not a problem and you can choose to take care of food on your own or to organise altogether (which is probably most fun) and enjoy lunches and dinners in a sexy company.
There is space for 11 couples in the villas, but other couples can join as external guests, taking accommodation nearby and simply sharing with us the evening programmes. Singles cannot take part in the vacation.
Libertine Vacation Programme
Tuesday July 27th
The first evening will be the dedicated to the exciting moment of meeting up with all guest, getting to know each other and starting the seduciton. Margarita and Luca will enjoy to offer dinner for all, after which we will have some mind erotic games with which to rais up the temperature. We will discover each other fantasies, expectations and desires and start understanding whom we like most, desire and how chemistry is building up. If you will want, Luca will tell you about your future, general or sexual, as he's a skilled future teller with the help of enchanted tarot cards. After this, we will start with music, some drinks and the erotic buildup will develop into a sexy evening altogether.
Dress code: it's the first evening, so let's go for the best impression. We suggest elegant and sexy summer dresses and suits.
Wednesday July 28th
The second evening will be dedicated to visiting the nearby town of Rovinj, the Adriatic swinger capital. The town itself is a very charming venetial style sea settlement and we will enjoy to take a short walk around, stopping at a local restaurant where we will have dinner (no upfront payment, simply pay what you eat). After dinner, we will go to the famous Anaconda swinger club and there spicy up the evening with a swinger party with the other present couples. The entrance ticket is 35€ per couple.
Dress code: let's be sexy, provocative, exxagerated. For walking in Rovinj, taking some comfortable shoes which you can then change when going to Anaconda.
Thursday July 29th
Thursday will be our third evening together and the last before the two open weekend parties, so we will try to save a bit of energy and dedicate our time to tantric sentuality, erotism, sensations, massages and sexual arousal. We will try the 10 hands massage, enjoy feelings with our eyes closed, play with each other's bodies and abandon ourselves to hedonistic erotic pleasures.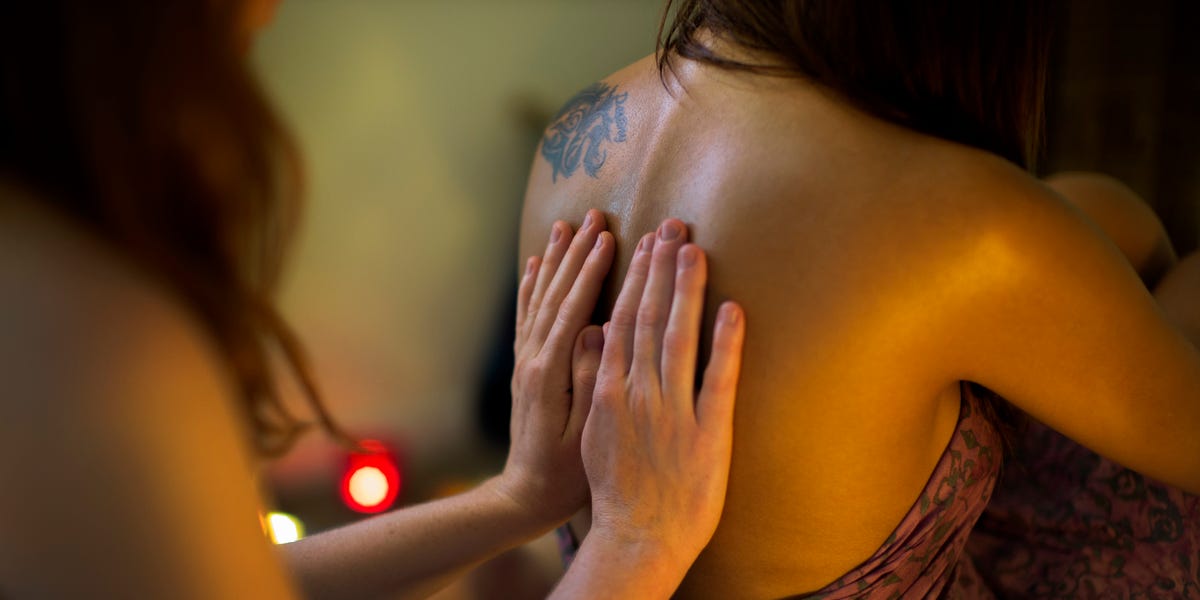 Dress code: we will be free and relaxed, so we suggest erotic lingerie, pareos, light mantles.
Friday July 30th
The Friday pool party will be open to external couples, with the possibilty to come enjoy the pool from 15:00 on and the evening party starting at 21:00. For more details, look into the "Weekend parties Tab".
Saturday July 31st
The Saturday pool party will be open to external couples, with the possibilty to come enjoy the pool from 15:00 on and the evening party starting at 21:00. For more details, look into the "Weekend parties Tab".
Keep your energies for the last weekend of July, because you will need it for this double pool party on Friday and Saturday!!! Previously registered external couples will be allowed to arrive since 15:00 to enjoy the pool, while the evening parties will start at 21:00.
The evening party is based on an open bar, where you can serve your selves with drinks and a nice buffet we'll prepare for everybody. There will be several playrooms organised in two of the three villas and some will be set up also in the large green area of the Libertine Village. This is a pool party, so get ready to get wet (not only in the sexual way).
Dress codes
Friday: FLUO PARTY: let's make it a very colorful and shiny Friday. Choose fluo/neon, flashy colors on your swimwear, use flashy body paint, sexy underwear lights. Of course, ladies, don't be shy with high heels choices, while guys, be creatively colorful with your shirts and shorts.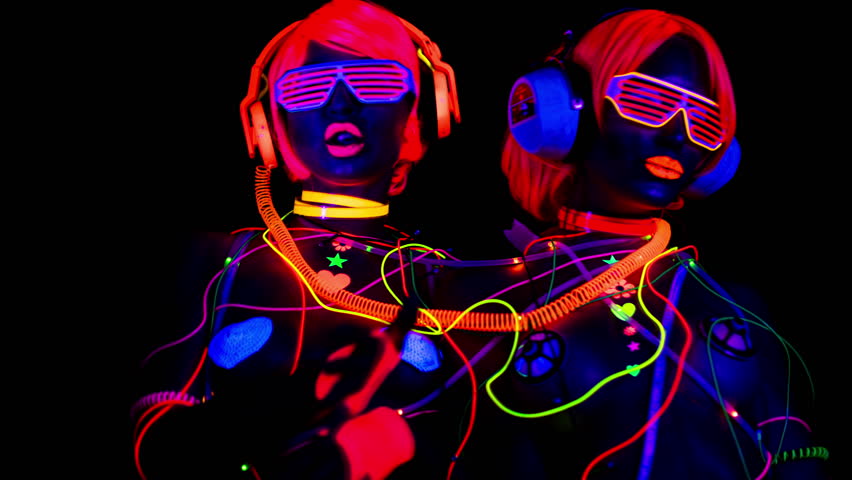 Saturday: the second evening will be more classy. Ladies, please go for white, golden silver or transparent dresses and of course sexy high heels. Gentlemen, follow them with elegant summer white or light colored shirts and shorts.
Please, avoid jeans and too casual clothing, be attractive and special. :)